frontpage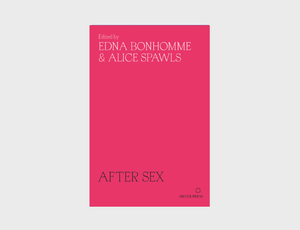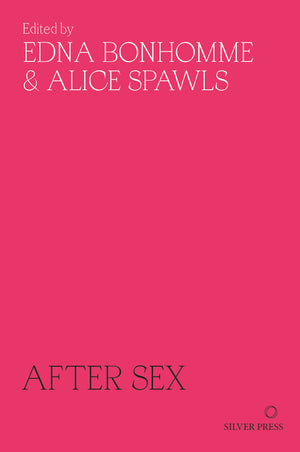 After Sex
Edited and introduced by Edna Bonhomme and Alice Spawls.
With contributions from: 
Lauren Berlant, Joanna Biggs, Edna Bonhomme, Gwendolyn Brooks, Beverley Bryan, Stella Dadzie and Suzanne Scafe, Storm Cecile, Lucille Clifton, Rachel Connolly, T.L. Cowan, 'Jane Does', Maggie Doherty, Nell Dunn, Andrea Dworkin, Anne Enright, Deborah Friedell, Tracy Fuad, Kristen Ghodsee, Vivian Gornick, Donna Haraway, bell hooks, Barbara Johnson, Jayne Kavanagh, Lisa Hallgarten and Angela Poulter, Jamaica Kincaid, Patricia Knight, R.O. Kwon, Ursula K. Le Guin, Natasha Lennard, Sophie Lewis, Audre Lorde, Amelia Loulli, Erin Maglaque, Holly Pester, Adrienne Rich, Denise Riley, Sally Rooney, Loretta J. Ross, Madeleine Schwartz, SisterSong, Sophie Smith, Annabel Sowemimo, Amia Srinivasan, Keeanga-Yamahtta Taylor, Judith Jarvis Thomson, Alice Walker and Bernard Williams.

Who decides what happens after sex? The last decade has seen many significant changes to the laws governing women's reproductive rights around the world, from liberalisation in Ireland to new restrictions in the USA. After Sex offers personal and political perspectives from the mid-20th century to the present day, setting feminist classics alongside contemporary accounts. These essays, short stories and poems trace the debates and tell the stories; together, they ask us to consider what reproductive justice might look like, and how it could reshape sex.

The writers pay special attention to people — both fictional and real — who have sought control over their sexual lives, and the joy, comedy, difficulties and disappointments that entails. But above all, After Sex testifies to the power of great writing to show us why that freedom is worth pursuing — without shame and without apology.
Paperback Original
Publication: 12 November 2023
ISBN: 978-0-9957162-9-2
Extent: 220 pages